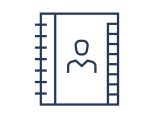 Large US retailer with over 3000 Private Label SKUs and a myriad of disconnected packaging suppliers.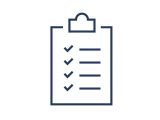 Reduce Suppliers for photography, illustration, and creative work form three dozen down to 8.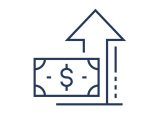 Lower Costs, better managed. Consolidated Photography removing all license and modelling fees, gaining copyright ownership for the client. Negotiated with one worldwide supplier for all creative package designs.
The Situation
Creative was managed differently by each team member. There was no consolidated purchasing of artwork (photography or Illustrations), and the client was rarely in compliance with the myriad of individual licenses for photographic images and talent royalties. There was no centralized database for each package created making tracking and compliance impossible.
Where We Stepped In…
We immediately came up with a plan and began RFP for photography and artwork on the client's terms. 5 Large suppliers chose to bid with terms that the client would own all artwork created with no licenses, royalties or other onerous terms. 3 Vendors were chosen and given all the work. Pricing was standardized and throughput measured (with penalties). Quality increased. RFPs were also undertaken for creative, with client's team being transferred to an outsourcer with best of breed toolsets and tracking software. Our Sanda team did complete negotiation of contract details. Throughput and timeliness were increased.
Results by the Numbers
Created unique "Art Buyer role" at client to manage the thousands of photographic requests each year.

 Reduced costs by almost 20%

 Increased quality and standardized deliverables.

 Audit and records compliance including all packaging claims and ingredients database.

 Creative managed on a worldwide basis to handle emergency projects on a timely basis.

 Reduced Suppliers from 38 to 8 (for these functions)
Outcome: Years Later.
Program is still in place. Photography and artwork suppliers have grown to fill specialized needs, but use of stock imagery has become standard. All photography license and royalty issues were completely eliminated. All photography is on a 4-price tiered system for all suppliers. The outsource supplier remains in place with greatly expanded scope. The entire operation runs like a business instead of a disjointed artistic colony.
Let's start a conversation.
Ask us anything and begin leveraging some of the country's most effective and experienced private label sourcing and expense offset experts!